Construction Litigation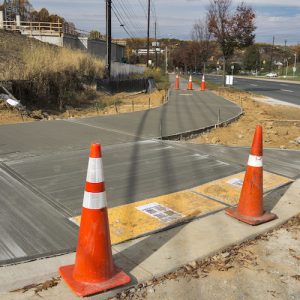 When it comes to major building projects, we understand the complex legal issues that can arise. When these disputes occur, the attorneys at Barnes Maloney have the experience to help you navigate the system. Our team of construction attorneys provides aggressive defense of construction-defect claims in public and private projects involving residential and commercial structures, public roadways and bridges. Prior and current clients include general contractors, subcontractors, architects and engineers. Our team is experienced in resolving construction-litigation claims through alternative means, such as mediation and arbitration, and we routinely assist clients with tenders of defense and indemnity to other construction companies and commercial insurers.
Construction Defects
Construction Defect claims can arise in various ways. For example, the materials used to build a structure might be defective. Beyond that, the work of various subcontractors may fall below the applicable standard of care. Even the work of design professionals such as architects and engineers may be called into question. Whatever the scenario, our team of attorneys stands ready to assist.
Subcontractor Exposures
Owners and general contractors must rely on the expertise and skill of subcontractors when pushing a project to the finish line. However, subcontractors are often the target of construction defect claims even though their work has met the applicable standard of care. The use of subcontractors can also result in breach of contract claims based on the failure to purchase adequate liability insurance and the failure to indemnity another party against a legal claim arising from the project. No matter what the scenario, we are prepared to investigate and defend subcontractor exposures.